Stargazing Events 2018
Added 3rd May 2018
From Susan Baxter editor at Telescopic Watch

Please click on the meteor to find out more about the 'must see stargazer events'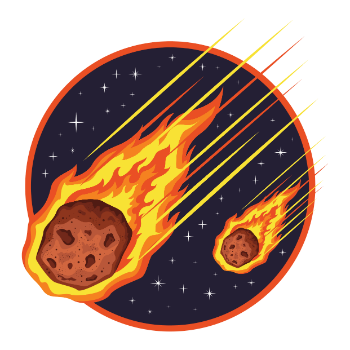 2018 Most Anticipated Stargazing Events
An activity-turned-social trend, stargazing has gathered plenty of attention throughout the years. For decades, astronomers had have difficulties studying the outer space, believing that the fate of our planet can be predicted by the cosmos.
Countries such as the United States, the United Kingdom, Russia, and China have invested millions of dollars to support space programs and create space crafts. One of the most sophisticated space structures is the Tiangong-1 or better known as the Sky Palace, which serves as the base and facility that will help us understand the universe more.
As we all know, this past March, the Sky Palace had re-entered the earth's atmosphere and crashed into the Pacific Ocean which tragically defined the end of its journey. We are expecting other astounding celestial events to occur in the upcoming months.
There are many supernatural beliefs that are related to eclipses but the main reason as to why scientists await this magnificent sight is to have the chance at studying the sun's corona. This could answer questions such as the sun's actual age or how much longer it would still last before it finally burns out.
Eclipses are not the only occurrences that present celestial alignments; the planets do as well! You'll hear a lot of old gypsies' claim that once the planets align, great fortune shall be bestowed.
As much as it sounds exciting, we are more focused on anticipating these planetary alignments, hoping these will give us a chance of even a small glimpse of how our "neighbors" actually look like.
Regardless of whether you want to find out if your stars will finally align or you just want to witness some very rare and once-in-a-lifetime phenomena, never miss another jaw-dropping moment and check out the upcoming stargazing events this 2018.
Apart from the famous Super Blood Moon Eclipse which took the whole world by storm last January 31, there are still plenty of extraordinary celestial events that you should look forward to this year. So better mark your calendar or bookmark the link above so you won't miss anything.