Free Boat Building and Water Sports for 16 to 24 Year-Olds
Added 5th June 2019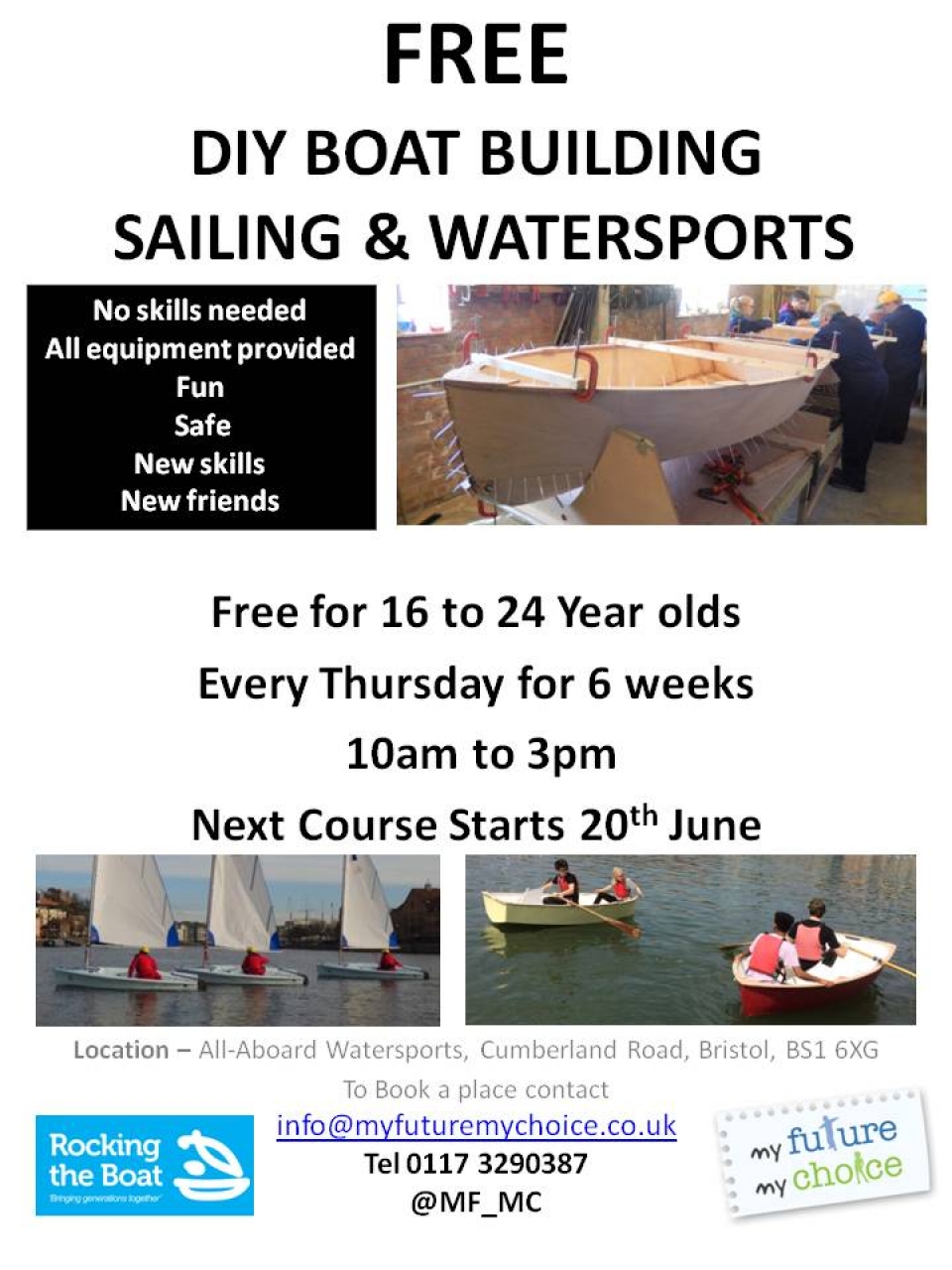 This six week course will be running until 2020.
Six Thursdays - next course starts 20th June 10am to 3:30pm
In August it will be condensed to 3 weeks with sessions running Monday and Thursday
Funded by Bristol Aging Better. Young People witll join an older generation (over 50) to form a small team that build 3m wooden dinghies in the morning and has fun learning to sail, row, canoe and paddle board in the afternoons.
Contact info@myfuturemychoice.co.uk
Tel 0117 3290387