Sustain My Future Lab
Added 8th April 2021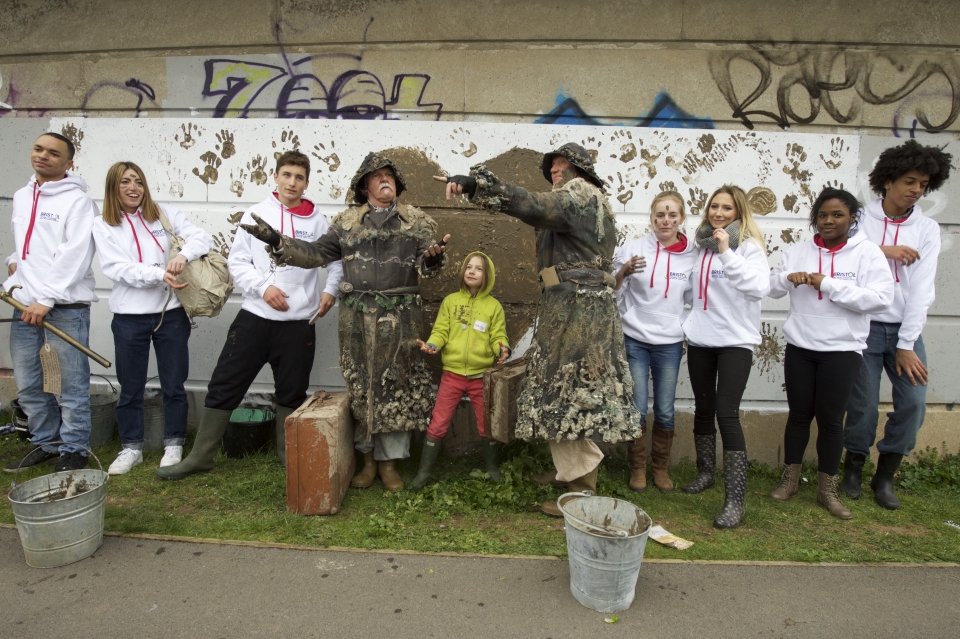 Sustain My Future – Student 'Ecopreneurs'

Secondary school students considered the UN Sustainability Goals as the catalyst for business ideas that would benefit people and planet. Teams are supported by volunteer 'Business Coaches' from industry and academic research programmes. After 3 one-hour sessions students pitch their ideas and field questions from their peers and a panel of experts. Pitches are judged on the relevance of the need for this business idea, its viability and the benefits to people and planet.
This project is funded by WECA Careers Hub with a view to creating a repeatable format for businesses and environmentalists to engage with young people on emerging career opportunities and the skills and attitudes that will be needed in the future.
To find out how you can get involved as a school or a business coach contact info@myfuturemychoice.
Backwell School Year 9 (13 year-olds)




Saving Nemo! A social media influencer campaign raising awareness of the plight of farmed and wild fish species. Legislation change was predicted that would mean they could manage the images applied to fish sold to the public. These images would be a representation of the fishing processes and environmental damage caused. (As with tobacco products). The business would be headed up by an animated fish character capable of expressing emotion and building up a social media following.

Hannah Marsden

Off shore wind – manufacturing / chemist

Chloe Coglan – GWR (Apprentice)




Track and Report. A phone 'app' to report emergencies as well as a sense of danger or something that is not right. Videos can be sent to the police rather than social media. The app would provide self defence information and the business would run sessions in schools and advocate changes to the curriculum.

Katherine Manfred

Post Graduate Researcher at York University – studying air pollution.




Water Straw. A kit for disaster areas aimed at school groups to enable them to gather water and for individuals to filter water with a straw. Could incorporate rain collection and distillation equipment. The main kit comprises pumps, buckets, cups and individual filter straws.

Marianna Fidalgo

Environmental Management student UoB

WINNER




Eleminating Gender Poverty Gap An 'app' for business that ensures.

Job interviews are conducted with no gender or ethnicity bias.
A business can analyse gender and diversity across their staff.
A retail or service industry can analyse gender bias in their offer and potentially their customers.

Stefan Ciaki

Geography Student

University of Bristol




Underwater Aquarium. Reusing barren quarry sites as nature reserves with visitors viewing through underwater tunnels or pods on rails. Education displays raise awareness of species loss. The flooded land will be populated only by species from nature and will enable access to/from the sea for migratory fish.

Asia (Joanna) Prydja

Post Graduate – Environmental science student UWE




Deep Solar. Reusing mining sites to generate power using geo-thermal energy /heat source pump. Energy is used on site to manufacture solar panels for dew eco housing projects.

Neils Schneider

Lectureer in business studies and author of Ecopreneurship, Business Practices for a Sustainable Future
Broadlands Year 7(11 year-olds)

UN Goal

Sustainability Business Idea

Business Coach




Sports Facilities


Public awareness campaign for better public sports facilities. Focusing on arranging charity rugby matches

University of Bristol

Elian Tago

University of Nottingham

Luca Bussandri




Tree house bike shed. A mechanical tree that scrubs carbon from the air. With a platform for 'hanging out' on while waiting for buses and a bike park underneath the platform. Reduces congestion and pollution as well as making an eco- statement outside a school. Also eliminating a school's bike shed issues.

University of Bristol

Frank Patton




Public awareness campaign to reduce and eliminate waste reaching the seas.

University of Bristol

Jad Daas

University of Bristol

Sahasmeancheytheary Tov




Snake Hostel. Homes for wild snakes and a PR campaign for snakes (similar to that for bees) so that people don't see them as a threat.

The business will supply a basic home for non-poisonous snakes and a people safe zone for venomous snakes.

Jack Honour

Nuclear Scientist




Eco bag. Using organic waste fibres from local vegetation to create reusable and recyclable bags.

Charlene Chung

Atkins Global




Public awareness campaign to reduce and eliminate waste reaching the seas.

David Owen

Independent Consultant

Lauren Thomas

Nuclear Industry