School Children Catch the Train to their Future
Added 29th October 2021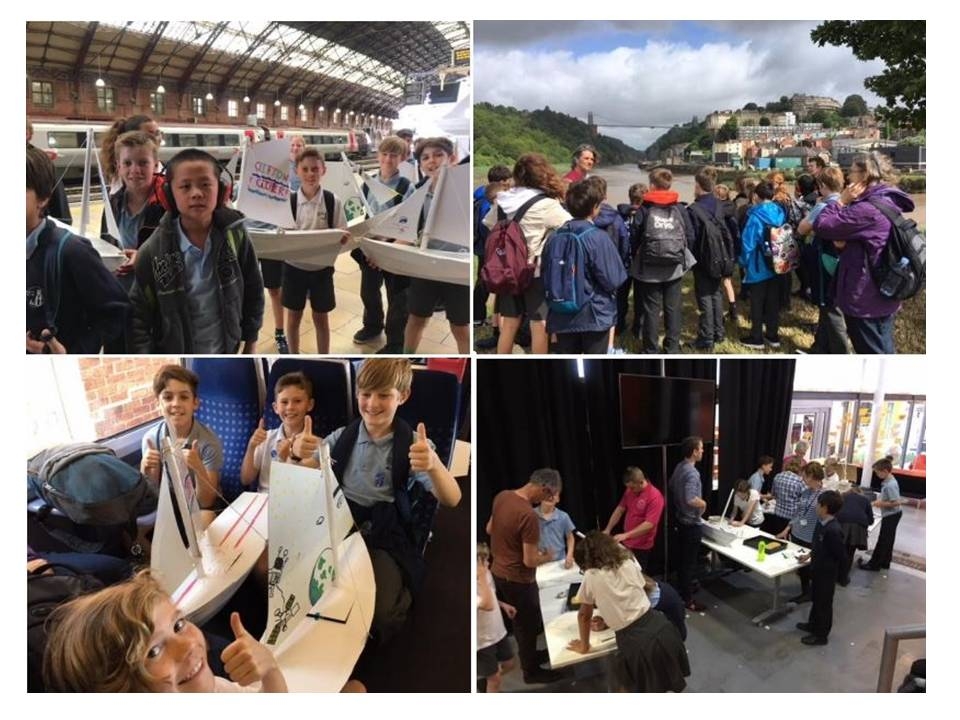 Schoolchildren ready to 'catch the train to their future' thanks to GWR grant
Schoolchildren will be able to journey out of the classroom to explore some of Bristol's rich cultural heritage thanks to a £6,000 grant from Great Western Railway.
Funding will be used to build partnerships with schools to include 'Catching the Train to My Future' as part of the curriculum.
The project will be delivered by MV Balmoral, the iconic coastal passenger vessel moored in the city's harbour, and My Future My Choice, an education charity working with business, schools, and alternative venues to help children explore possible futures.
As part of GWR's franchise agreement with the Department for Transport, the train operator has a Communities and Education Programme to assist schools, colleges, community, and other not-for-profit organisations.
MV Balmoral Education Co-ordinator anbd My Future My Choice director Hugh Thomas said:
"The pandemic has meant schools are increasingly reluctant to make excursions and to hire coaches. This project will use the rail network and ferry boats to provide affordable safe travel for young people on school excursions.
"It will enable teachers to complete training and tailor risk-assessments so that they have confidence in using the rail network and chartered ferry boats to access the landscapes and venues in and around the Floating Harbour, Avonmouth and Severn Beach."
As well as harbour tours, young people will be engaged in fun, practical team activities building model boats, cranes, or rescue equipment.
Historic England Education is supporting the project and teacher training will include the development of regional heritage learning resources for each school to use on train and boat journeys.
GWR Community Manager Emma Morris said:
"We're delighted to be supporting this project and it will be great to see 'Catching the Train to My Future' become part of a school's curriculum plans.
"The project will provide a lasting legacy, with learning materials to be made available as free downloads via My Future My Choice, MV Balmoral Trust Fund and Historic England Education."